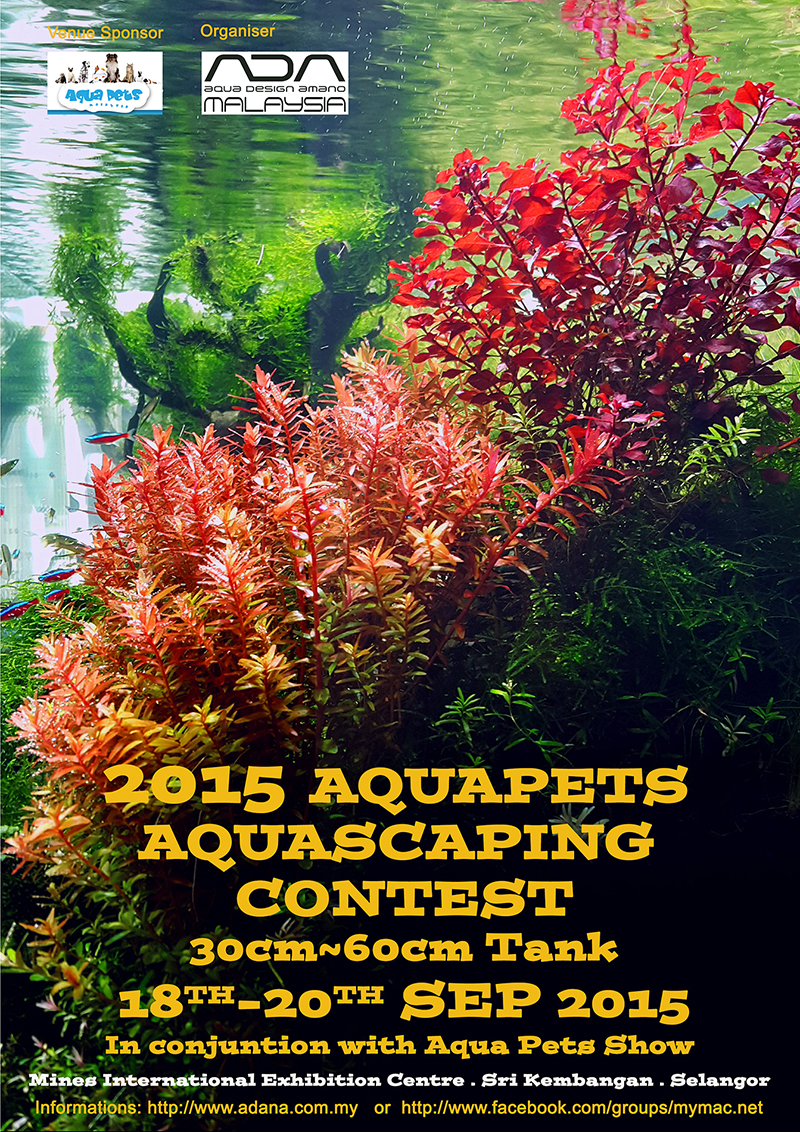 27 Aug

2015 AQUAPETS AQUASCAPING CONTEST

In conjuction with AquaPets exhibtion at the Mines International Exhibition Centre on 18th~20th September 2015. This is onsite judging contest. Participants is required to bring the decorated Aquatic Planted Tank for the contest. Tank size limit from 30cm to 60cm.

Please come and join the contest and promote this wonderful hobby together.
Closing date for the application: 15th September 2015
Please click here Click here for the Entry Form and the Contest Regulation.